Canadian National Railroad Over Wentworth Avenue
We are currently working on the Wells Wentworth Connector project, this will connect the Loop and Chinatown. The Chicago Department of Transportation and the Department of Planning and Development have been actively planning to address and improve the safety and congestion in this particular area.
This project has many benefits for the public including improved safety for vehicles, pedestrians and bicyclists, the construction of the new north-south collector street, Wells Wentworth, will allow for improved traffic flow, and significant redevelopment opportunities.
PROJECT BRIEF
Project funded by CDOT to connect Chinatown to the South Loop and support the development of the 78.
Maintains CN line and grade and allows for 2 tracks with current and future alignments and allows for +1'-6" increase to roadway clearance.
Original contract letting included two bridges, one designed over Wentworth Ave and one design/build over Wells Street.
Redesign requested by CN after letting to accommodate potential delays with neighboring track realignments.
Redesign provided drilled shafts at the Contractor's request to minimize outages.
Deflections held to 1" Max. (Controlling Design Parameter)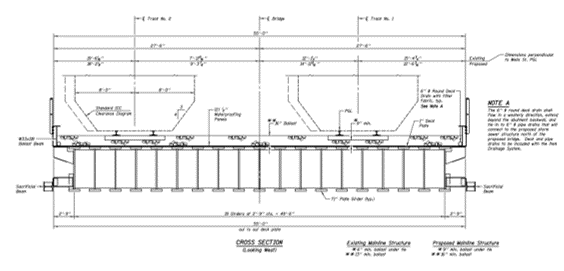 STRUCTURE DESCRIPTION
Single Span Steel Deck Girder Railroad bridge spanning 91'-0"
71" Plate Girders
Girders spaced at 2'-9"
5'-0" Dia. toothed steel cased drilled shafts rocked socketed 10'-0"
6'-0" x 17'-0" Abutment Cap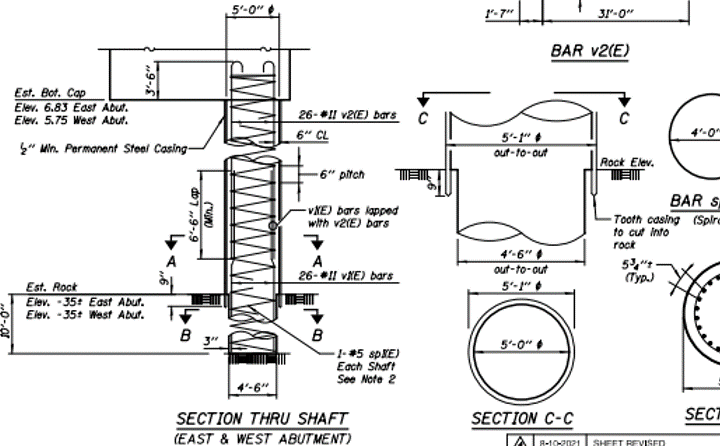 DRILLED SHAFT – Design Specifics & Innovations
Top/Down Construction. (Jump Spans)
Roll-in for initial outage
SPMT for future outage
Realignment on Prior Beam lines
Cast-in-Place couplers
Pre-Cast Shims (Bolsters)
JUMP SPAN & GIRDER ALIGNMENTS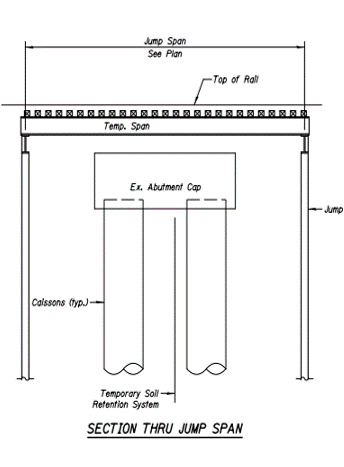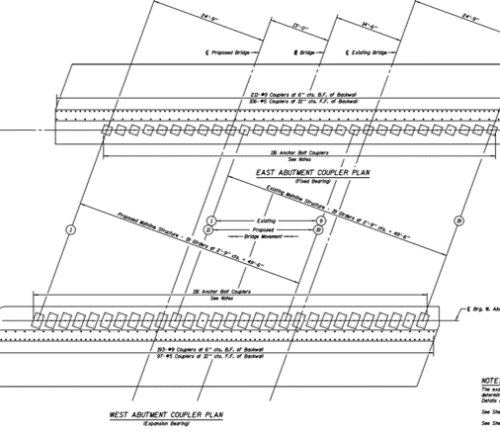 FUTURE BACKWALL MODIFICATIONS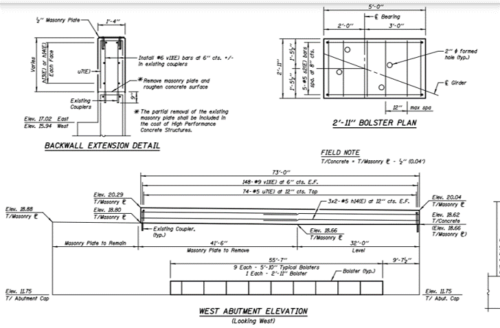 IN FILL & PRE-CAST BLOSTER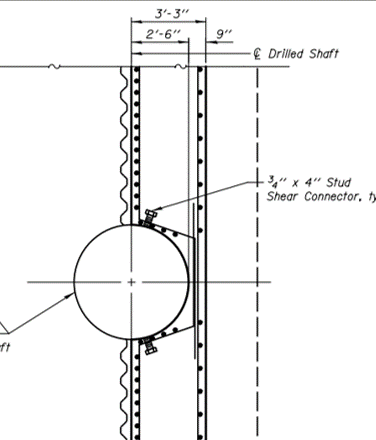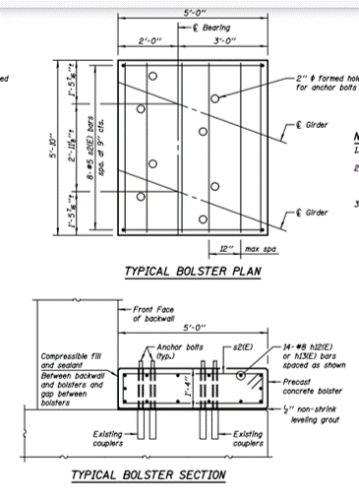 Contact Us